Soya Group achieves CO2-neutral Air Travels cooperating with Fly Green Fund
Soya Group starts a co-operation with Fly Green Fund to speed up the change to fossil-free aviation.
"We are constantly seeking new ways to speed up the change from fossil fuel in all our business sectors, says Head of Communications Richard Jeppsson at Soya Group. "Our air travels is one of those sectors and the change of fuels is an important factor for aviation to be able to meet the climate goals."
Soya Group has been working with sustainability for long and is moving the climate- and environment agenda forward. By this collaboration with Fly Green Fund, they now take on the emissions from aviation.
"We are working hard with the transition to green alternatives in all our businesses. We focus on sustainable fuel, sustainable propulsion, electrification, wind and solar energy, and the preservation of biodiversity", says Richard Jeppsson.
Soya Group has chosen Fly Green Fund, a non-profit organisation, which since 2015 is offering air travellers, companies and public organizations to reduce their flights carbon footprint by replacing fossil jet fuel with sustainable aviation fuels (SAF). Instead of traditional climate compensation, the support to SAF means that the reduction of emissions is achieved within the aviation sector.
"Today's aircraft are technically ready to be run on sustainable, alternative fuels which substantially reduce the climate impact from aviation. Soya Group has made an important choice", says David Hild, CEO Fly Green Fund. "It sends a clear signal to aviation companies and fuel producers that there is a genuine commitment to make aviation green, even at a higher cost."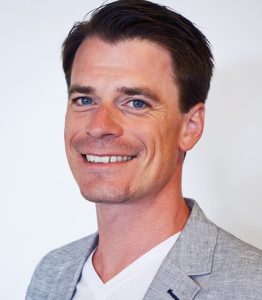 The fossil-free jet fuels are produced from sustainable and renewable waste oil and emit 70-80% less carbon dioxide than fossil jet fuel. To achieve CO2 neutral air travels, Soya Group has purchased more fuel than their travels require.
"We are investing in sustainable aviation. In the future, fossil-free air travels should be normality, not something you pay extra for", says Richard Jeppsson.
"We are honoured to be part of the ambitious sustainability efforts made by Soya Group", says David Hild.
About Fly Green Fund:
The Fly Green Fund is a non-profit organisation offering individuals, businesses and public organisations a more sustainable way of flying through the use of sustainable aviation fuel (SAF). The goal is to increase the demand for sustainable aviation fuel and to stimulate its production in Scandinavia. By increasing the use of sustainable aviation fuel the Fly Green Fund hopes to contribute to making aviation a more sustainable means of transportation. https://flygreenfund.se/en/
About the fuel:
Sustainable aviation fuel (SAF) is produced from sustainable and renewable feedstocks. Sustainable fuel does not compete with food production or lead to deforestation. The sustainability of the fuel is ensured through Roundtable on Sustainable Biomaterials (RSB) and the RSB certification held by fuel broker SkyNRG, as well as an "Independent Sustainability Board" consisting of representatives from the University of Groningen (RUG)/ Energy Centre the Netherlands, World Wide Fund for nature, Solidaridad Network and the European Climate Foundation.